Less hierarchy, more participation. Communication in two directions, not a top-down approach. Avoid fuelling polarisations, stimulate debates. Communicate science institutionally by harnessing the voices and capacities of scientists. Be available for dialogue, especially to help combat misinformation. Try to understand consumer practices, building relationships of trust.
These are just a few examples of themes discussed throughout this 24 May 2023. In partnership with the National Institute for Agrarian and Veterinary Research (INIAV), the ReSEED Project organised the workshop "Communicating science on agriculture and food: challenges and (in)visibilities".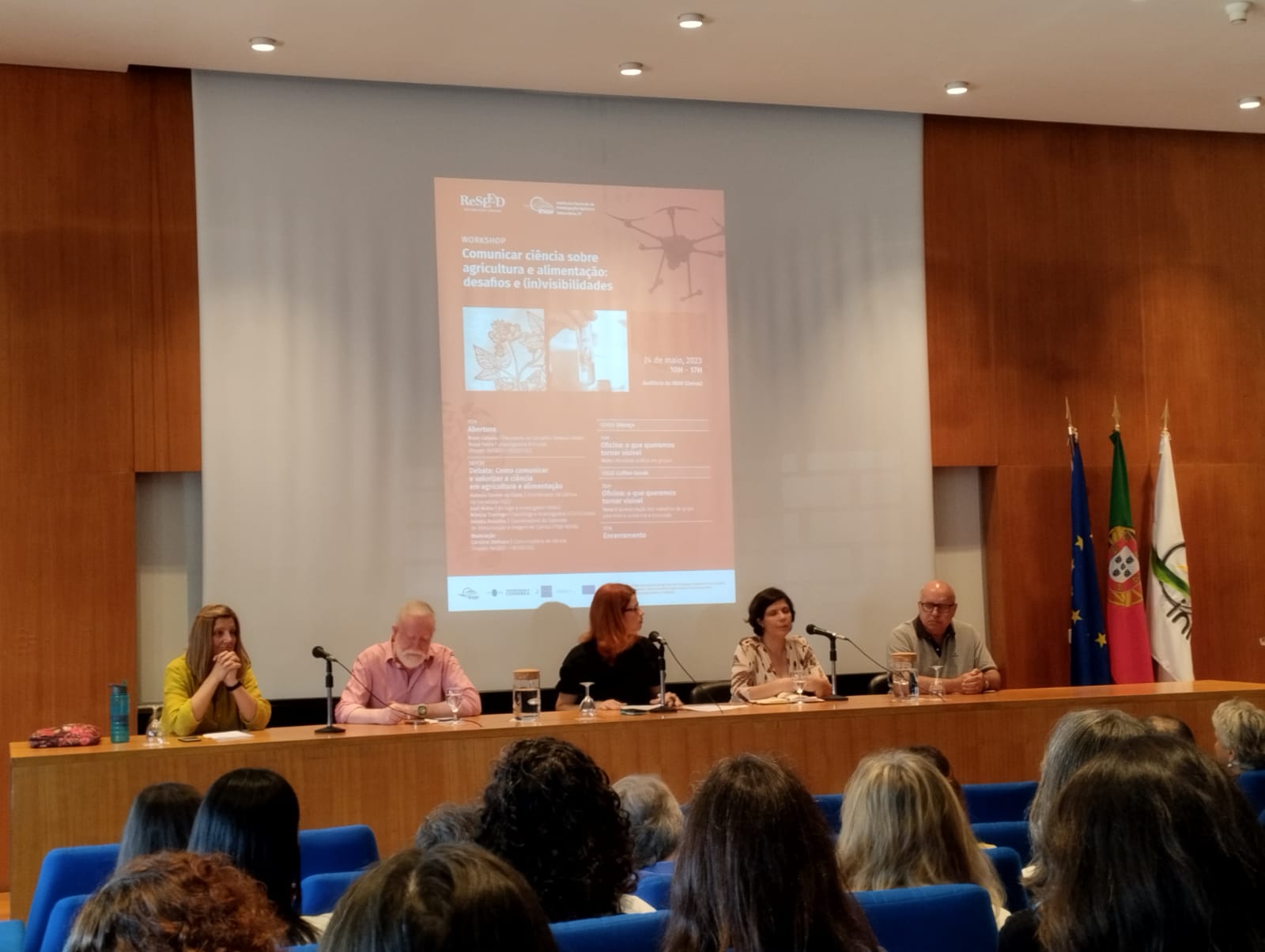 Participants of the debate "How to communicate and enhance science in agriculture and food", from the left: Mónica Truninger, Antonio Gomes da Costa, Caroline Delmazo (moderator), Renata Ramalho and José Matos.
The full debate, in Portuguese, can be accessed here.

In the first part, there was a debate moderated by the ReSEED science communicator, Caroline Delmazo, with the participation of Mónica Truninger, sociologist and researcher at the Institute of Social Sciences – University of Lisbon (ICS – ULisboa), Antonio Gomes da Costa, Head of Science in Society at Gulbenkian Science Institute (IGC), Renata Ramalho, Head Of Science Communication and Image at ITQB-NOVA, and José Matos,  Biologist and researcher (INIAV).
In the second part, researchers from INIAV and ReSEED were divided into groups for a practical activity led by Caroline Delmazo, Rita Almeida Neves and Ana Santos Carvalho (Institute of Interdisciplinary Research, University of Coimbra). They discussed the most important messages that should be transmitted to the various target audiences of research, channels and adequate communication tools, the correct timing and the expectations of results of these communications.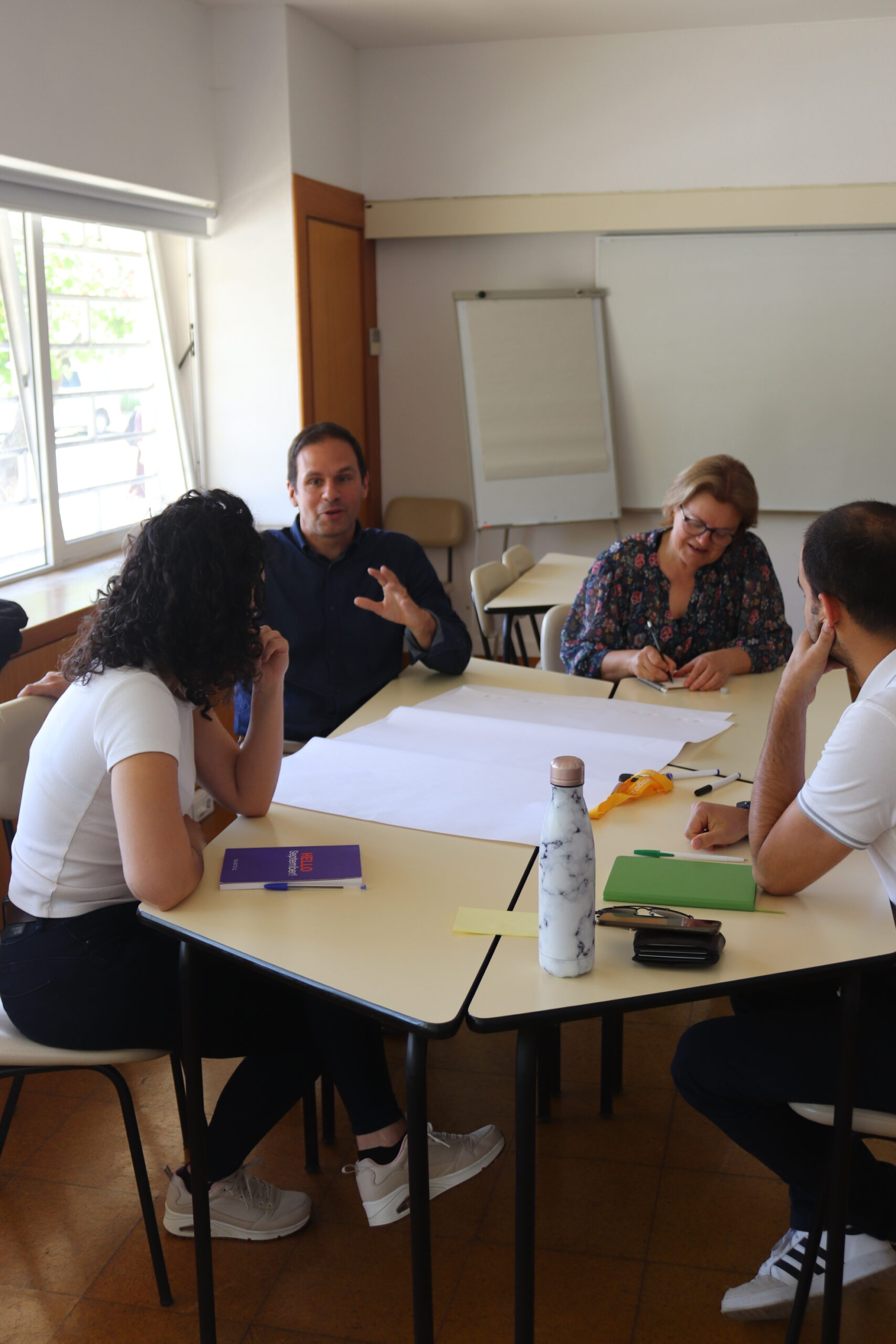 ReSEED researcher Carlos M. Faísca interacting with INIAV colleagues during the practical exercise "What do we want to make visible?"
Photo: Rui Loureiro (INIAV)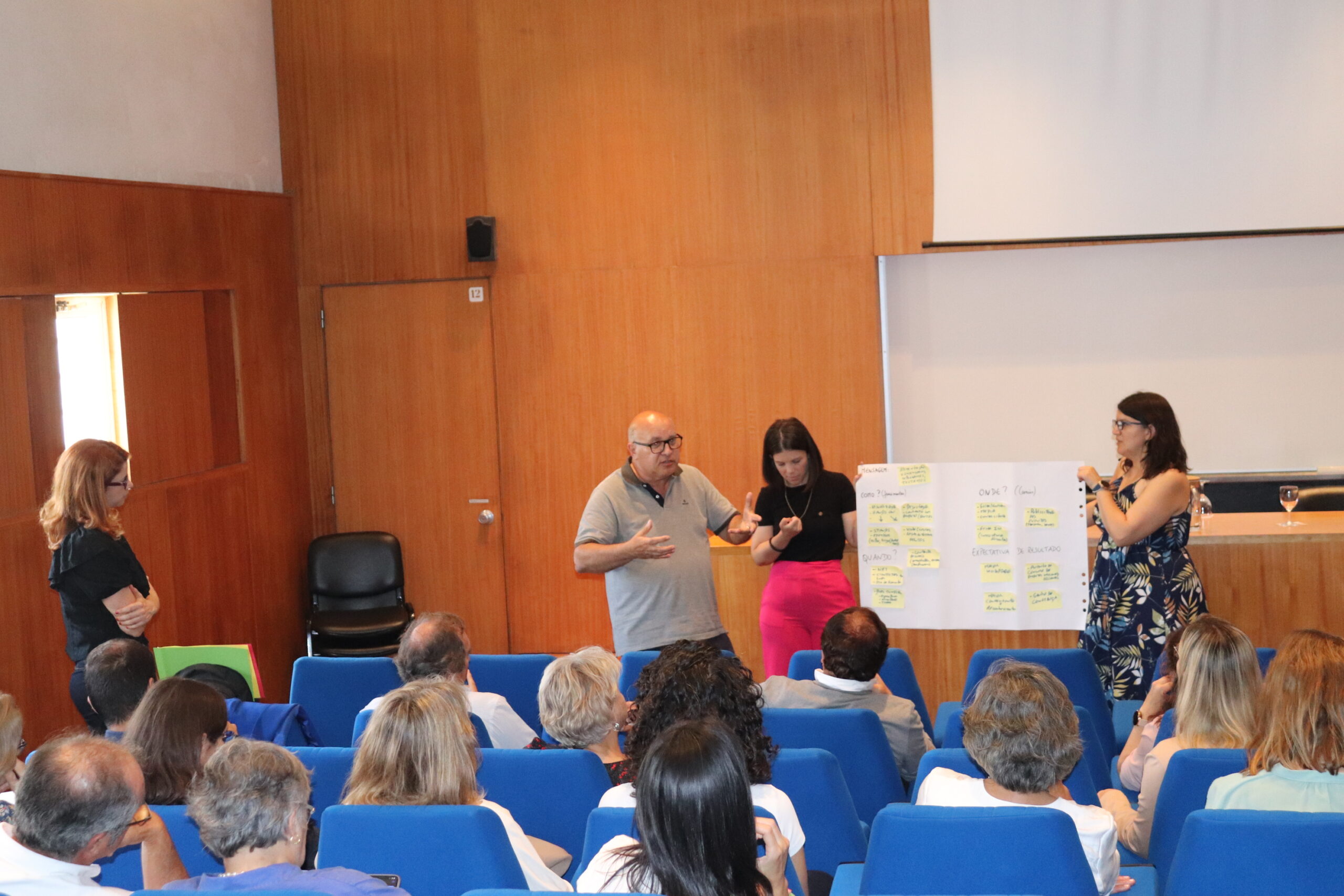 INIAV researcher José Matos presents the work of his group in the practical exercise "What do we want to make visible?
Photo: Rui Loureiro (INIAV)

ReSEED's Principal Investigator, Dulce Freire, led the opening session with INIAV's President, Nuno Canada, and highlighted that communication is a pillar of ReSEED. She also reinforced that both ReSEED and INIAV are on the path of research in public institutions on agriculture and food, and recognise the need and importance of science communication, even more relevant in a context of concern for food security and sustainable agriculture. Freire considered the workshop a valuable opportunity for reflection and practice, another step in a partnership with INIAV that accompanies ReSEED since its conception.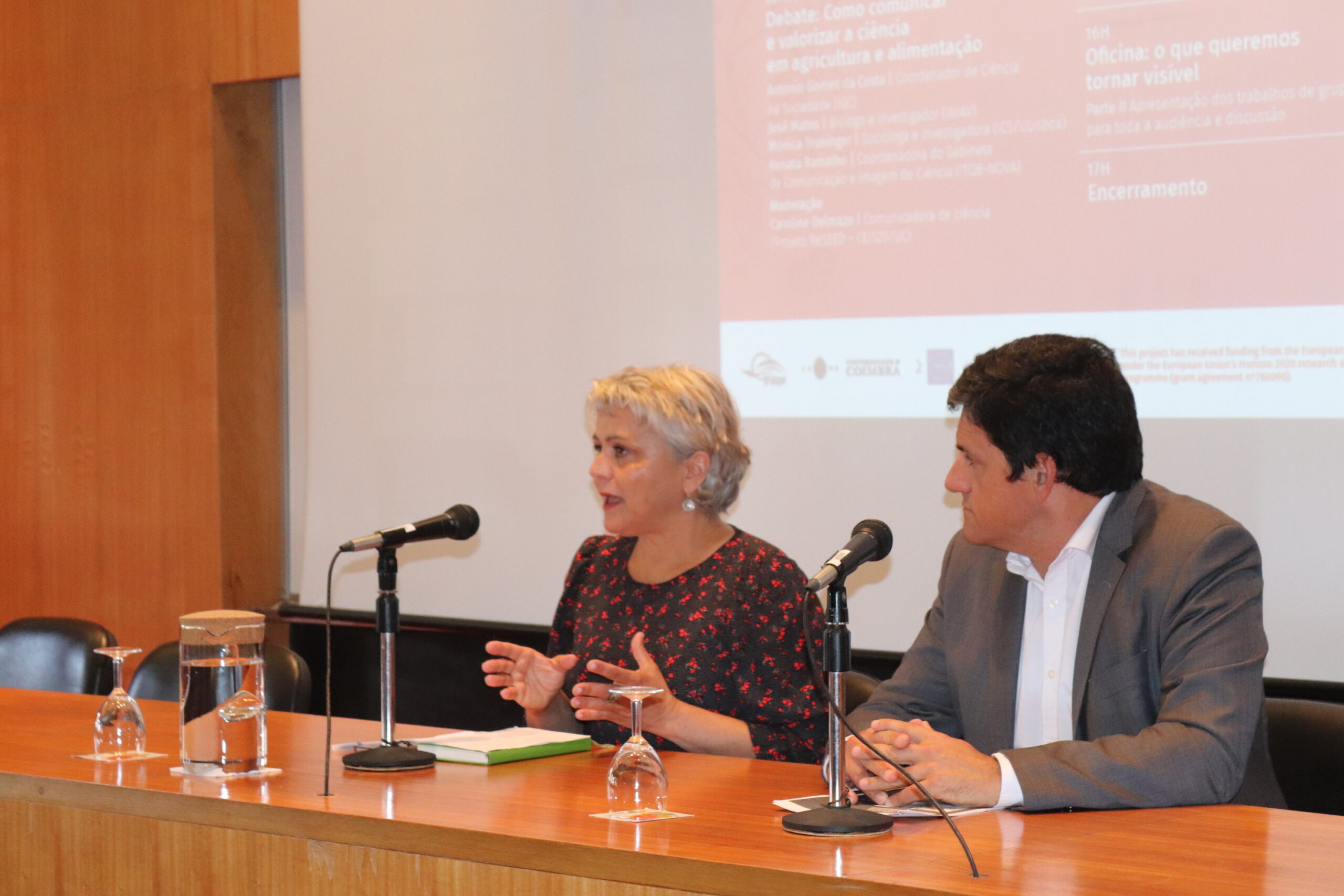 ReSEED's main researcher, Dulce Freire, and the president of INIAV, Nuno Canada, at the opening session of the workshop.
Photo: Rui Loureiro (INIAV)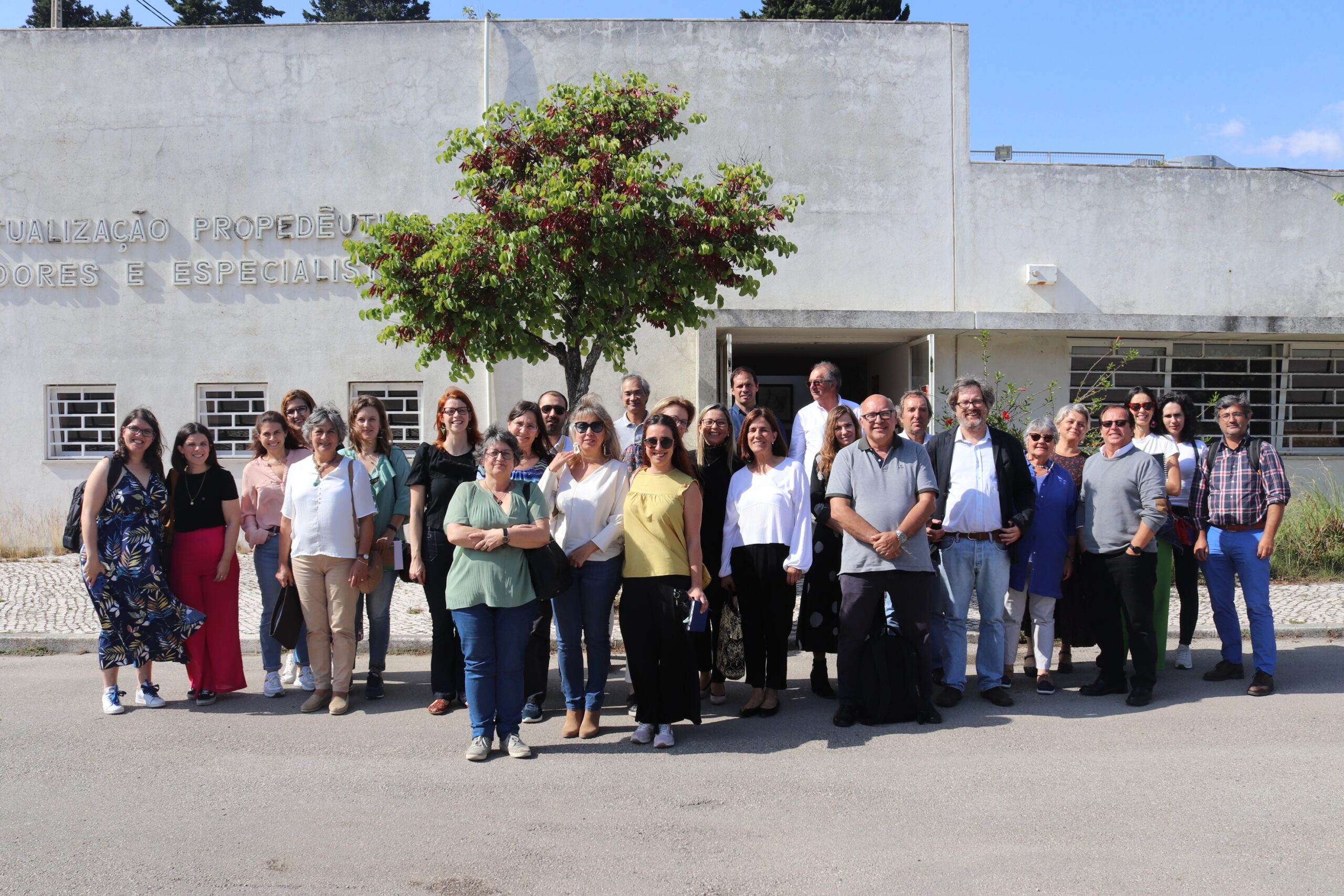 Participants of the  workshop "Communicating science on agriculture and food: challenges and (in)visibilities"
Photo: Rui Loureiro (INIAV)